Hats off to the humble tree
In Spring they burst in to life in all their green glory, in Summer they shade us from the ever-more-scorching sun, in Autumn they dazzle with golden delight and Winter sit quietly with no complaint, continuing to support the landscape and purify the air we breath!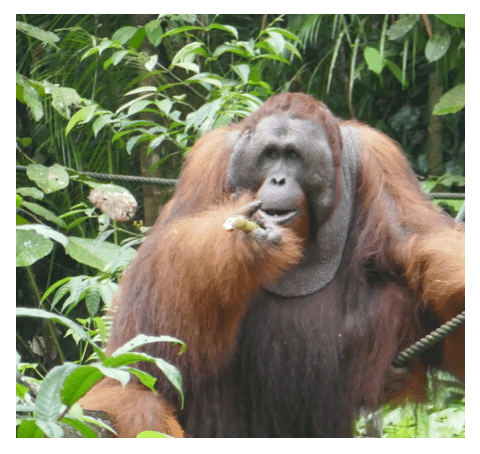 Perhaps I sound like a tree hugger, if so I have absolutely no shame in it 🥰. My recent travels have given me a new-found respect for trees – from seeing first-hand the harrowing deforestation in Borneo, (one of the things that kick-started this blog) to learning that Ireland's tree coverage fell from 80% – 1%. On the positive side, my uncle Jim who also happens to live in Ireland, made me smile when he showed me a few proudly sprouting oak saplings last May, that he had picked up as acorns a few months earlier and was ready to plant out. 
Just like so many of you reading this will relate to, I regularly feel genuine sorrow and insecurity about the relentless reports on the damage and destruction of the environment. As I write this, bush fires rage across not just habitats in Australia, but in the last month there have been over 1.6 million VIIRS forest fire reports around the world. Yet I remain optimistic about the fact that more and more people are starting to take stock of the severity of the ecological state of our planet and there is a growing motivation to act. We are still very much in the infant stage of our turn around, but I think there is movement and new ideologies. 
Just a few days ago I read a really inspiring Forbes article about how in the Philippines, which has seen forest coverage fall from 70% – 20% in a century, students are now required to plant 10 trees in order graduate. I found it such a refreshing approach at merging human and environmental development hand-in-hand. So with this in mind and given this week falls inline with the start of a new year I thought, what better challenge could there be than planting a tree …. or try a least!
New Year - Time to Plant a Tree
I happened to have squirrelled (😉) away a couple of acorns from the woods, along with a bunch of apple pips from the apple tree in Oma Lisa's garden that I collected in the Summer. We now live in a flat with no garden, but I read that lots of trees can be started in pots and planted out after 1 or 2 years, so thats what I am aiming for. 
So without unnecessary detail here are a few links that I read for some tips. The pictures above show the float test – when seeds float, they will not be good for planting. Luckily, one of my acorns passed the test. 
I realise that there is a high chance that my seeds are not going to germinate and for that I have a little something up my sleeve / already on my window-sill. 
Proudly presenting my avocado plant with its beautiful big leaves and two little unplanned bonus buddies. I planted this from the avocado stone back in Summer. If you want to give it ago yourself, here is another Wiki How link. As for the tag-alongs, I used this Leaf ID app and think they could be types of ash (left) and maple (right)…. who knows but I hope they keep growing strong.