8 Super Easy Tips 
That Will Also Save You Money
The goal of challenge #30:
Share 8 Sustainable Kitchen Tips

Learn lots more from lovely people like you

😃

Supporting

Sustainable Development Goals

2, 6,12 & 14, Food Waste, Water Use, Sustainable Production & Consumption, Life Below Water
Back to BMG Basics - Easy tips for at home
When I started my 33 week Better Me Green challenge, my aim was to focus on small manageable actions to enable me to live in a more eco-friendly manner. Over the weeks I have found so many really interesting topics to consider, with some of them certainly being a bit more beefy than initially planned (e.g. #28 – International Day of Conscience).
This week I am going back to basics and want to share with you a few things I have learn and started to do at home over the last 7 months. As BMG is also a quest for learning from others, I would love to hear some of your tips too.
1 - Use less washing up liquid
I have my washing-up liquid in a glass bottle – no squeezing means no over squirting 😁. Most washing-up liquids on the market are sold in plastic bottles designed to squeeze – and this we do – way too much! This eco-fix came about by accident when I went to the package-free shop and used this bottle as my 'transport-container'. I soon realised that it fitted the purpose as the liquid could still freely flow out, albeit slower. If your washing-up liquid is currently too thick, just add a little water.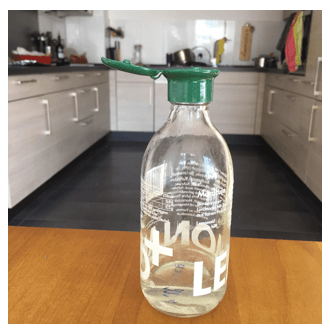 2 - Have a 'Use Me Soon Spot'
In order to reduce food waste, we have allocated a little basket for things we need to eat in the next day or so and chose our meals so these items can be incorporated. Every few days we check the cupboards and fridge for items. Yesterdays dinner was pasta with a veggie-tomato sauce (that courgettes gone) with some blue cheese that needed to be eaten up too. I am going to go and eat that grapefruit after writing this ☺️.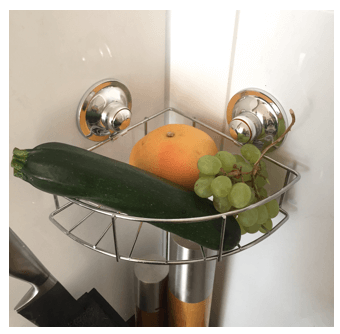 3 - Be clever with water usage
1st rule – DO NOT WASH UNDER RUNNING WATER with the plug open! Way too many people still do this!
Big sink? Pots to clean? Rather than filling the whole sink, rinse the main scraps with a little water and scrubbing brush, then use the pot as a basin for other things and wash the pot as the last item. Alternatively if you have one, use the mini rinse basin. Happy fact: if you have one, dishwashers can be up to 10x more water & 30% energy efficient – but make sure they are full (hence why we hand-wash big pots & pans of which we only have a few).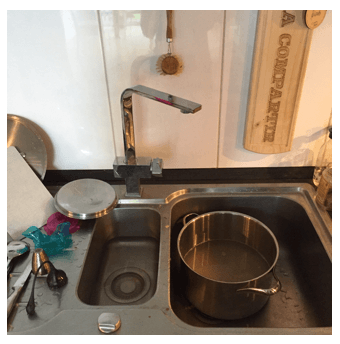 4 - Use rubbish as rubbish bags
We are a 2-person household and most of our waste now gets recycled or put in compost where possible, therefore our actual amount of rubbish is limited. We have taken to using old packaging as our rubbish bags (e.g. From Toast / loo-rolls / fruit & veg). Nothing scientifically proven here but rather than buying plastic bags especially made for rubbish I feel this is a sensible alternative.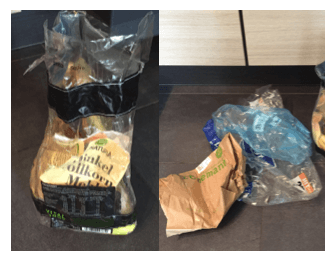 5 - Look for eco alternatives - e.g. Oatmilk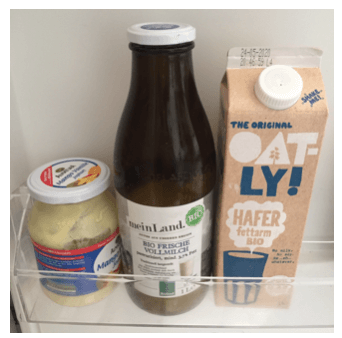 6 - Grow Cress - fun and tasty
I'm giving a wave to my brother-in-law, Gerrit, who is always teaching me a thing or two about sustainable thinking. He gave us a bag of cress seeds, and we have been nibbling with delight ever since. Super easy, super quick & super delicious – not only is it a little nutritional gem, but think about the plastic packaging saved in comparison to over packaged watercress in the shop. It's a nice one to involve the kiddies in too … time to get some seeds and crown a family member as 'cress-captian' 😜.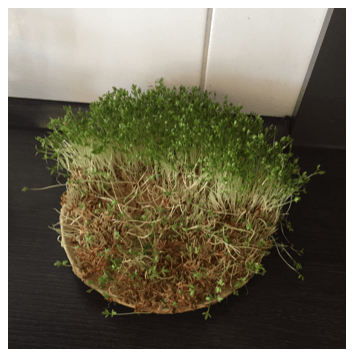 7 - Re-use foils & baking paper
Call me crazy, but I do re-use foil and baking paper several times over. Perhaps you already do the same, if not consider it as an option next time. Any unnecessary waste save however small gets a 👍 from me!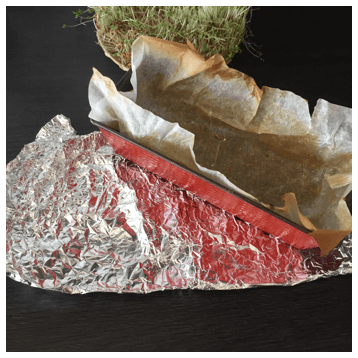 8 - Make good use of your freezer for leftovers
If you are not one for saving & freezing leftovers, consider giving it a try from now on. You save valuable food and have a no-effort meal waiting for you when you need it. We only have one small freezer draw, but we always find room for a few Tupperware boxes. If you have a bigger freezer, make sure you actually rotate and use the food rather than just stuffing it full. But, good fact to know, a freezer should be kept full for the best energy efficiency.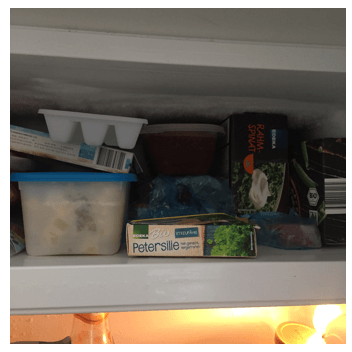 9, 10 ….- Lets hear your tips!
So those are a few of my simple tips. I would absolutely love to learn more from all of you, which we can add to the list under your name. Let me know either in the comments below or via social media with the hashtag #EcoKitchenTips.
Thanks for reading
Your Better Me Greener
Charlotte